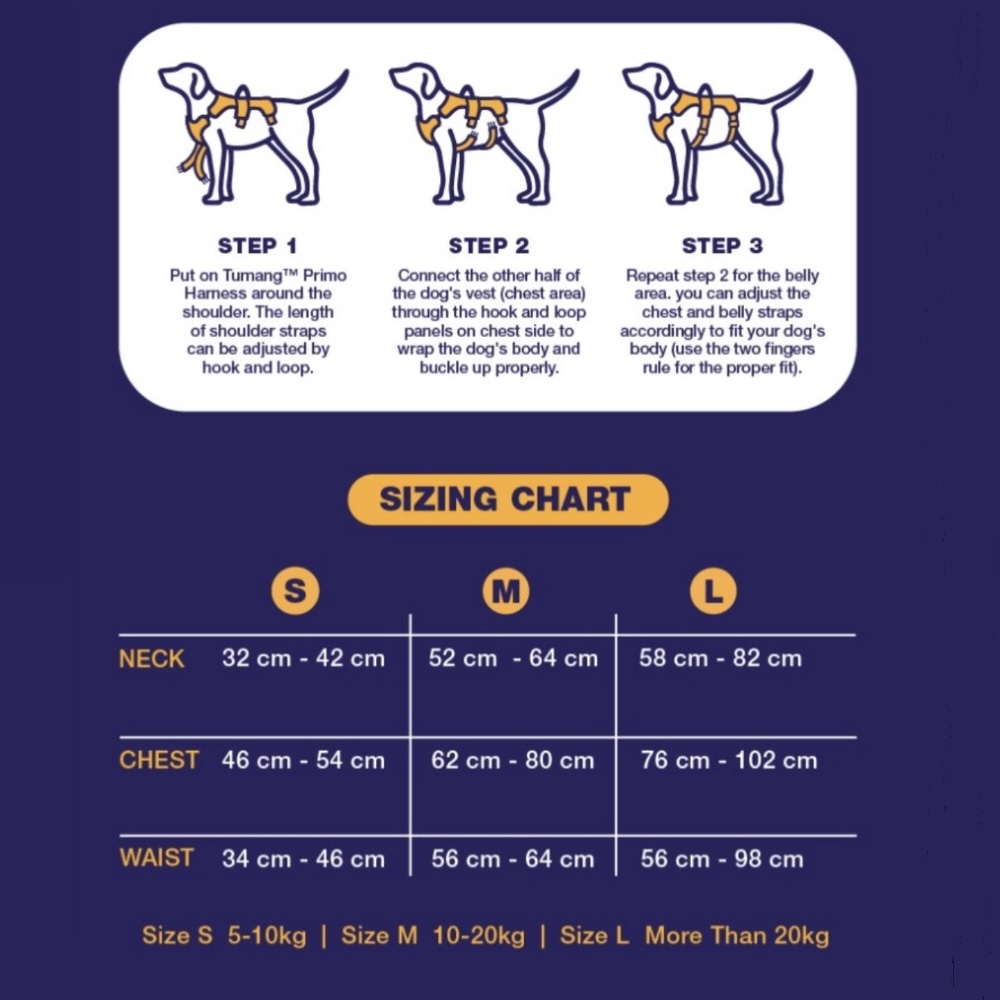 TUMANG™ PRIMO Harness is made from high quality Nylon with sturdy stitching for extra durability and built to endure great pulling force, ensuring your dog is safe during training, hunting, working and any other activities. It's also well padded in every pressure load point to protect your dog's skin, while the breathable air mesh keeps your dog comfortable.

You can easily put on and take off TUMANG™ PRIMO Harness with 2 quick-release buckles with no hassle. We provide 4 fully adjustable straps (2 straps on
chest and straps on waists
These adjustable straps provide your dog a snug fit with maximum mobility and flexibility.

TUMANG™ PRIMO harness features solid anti-corossion leash attachment clip to walk your dog safely. It also feature a reinforced handle for dog control and mobility assistance when needed during dog training or outdoor activity.

Decorate your TUMANG™ PRIMO HARNESS with
BAD-BADGE™ (sold separately) or your own patch to customize your harness and
Identity your dog.